Department of Defense Directive 8570 governs the information assurance functions of Department of Defense systems and those with access to them. DoD 8570 establishes the policies and responsibilities of Department of Defense information assurance, including training, certification and workforce management. It is a baseline requirement for access to DoD IT systems. If you're an entry-level IT professional looking to pursue a defense job, you'll want to ensure you're DoD 8570 compliant before applying to a position.
Who does DoD 8570 apply to?
DoD 8570 compliance is required of all authorized users of a DoD Information System. This includes contractors as well as government employees.
What is DoD 8570?
DoD 8570 is a policy, not a certification itself. DoD 8570 compliance can be achieved by obtaining a number of different certifications. There is no single certification called '8570.' Below is a chart provided by the Defense Information Systems Agency which outlines the various certifications that can be obtained for DoD 8570 compliance. Only a single certification is needed among the several certifications available at each level. A Network+ CE and CCNA Security are two of the most common certifications obtained by DoD IT employees.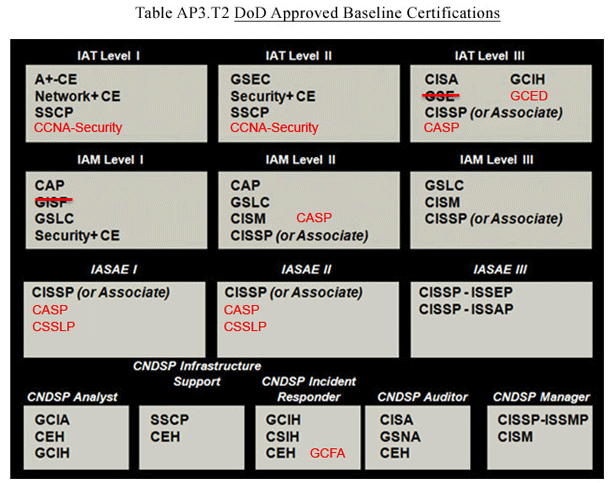 Should I list DoD 8570 compliance on my resume?
IT professionals should always list all certifications obtained on their resume. Certifications should be listed near the top of the resume, where a recruiter can easily scan and view the credential. In general, it is not necessary to state 'DoD 8570 compliant' in addition to the certification names themselves. If, however, you are an entry-level employee, applying with a smaller defense contractor with limited IT positions, or if you've obtained a more obscure certification that a recruiter may not be familiar with, go ahead and list DoD 8570 compliance on your resume. It is a baseline requirement for defense IT positions and your first step in a rewarding and high-paying IT career.